GC-FSD-D Crusher(Diesel Engine)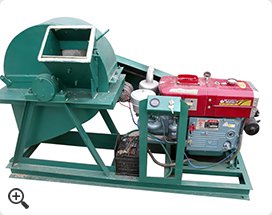 Details: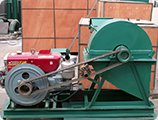 Grinder Crusher Machine With Diesel Engine
Model GC-FSD-D
Grinder Crusher with Diesel Engine
(For raw wood moisture max. 40%)
Capacity (kg/h)
300-500
Diameter of Feeding Material
Not more than 150mm
Size of Crushed Material
Max. Ø5×5mm
Diesel Engine
15/18HP
Gross/Net Weight
600/550kg
Notes:
Turn on the mobile biomass crusher and check whether the direction of rotation is correct.
When installing the cutters, the knife-edge should extend the cutterhead by 2-4mm. Then tighten the bolts.
Once the pressure bolts are found worn-out, they should be replaced immediately to prevent slip.
Adjust the stretching of the cutter, the stretching must be the same length.
If the particles are not ideal, change a sieve with different pore size.
Non-entrained stone, the wood with nails in the raw materials or the cutter of the crusher can be broken.
AGICO GROUP is a briquetting machine manufacturer committed to improving briquetting equipments. On biomass-briquette.com, you can find biodiesel crusher (diesel engine) and hammer crusher with electric engine in competitive price. For our customers who bought from biomass-briquette.com we will provide specific designed briquetting plans which can largely reduce your costs on your business.



High-Performance Hydraulic Propelling Device