The Differences Between Wood Hammer Mill And Roller Crusher
Wood hammer mill and roller crusher
are equipments that used in crushing the big wood and other biomass raw materials. AGICO can provide you with the GC series of wood hammer mill, it can deal with the raw materials which diameter is less than 5cm, and process them into small particles that diameter is between 3-5 cm.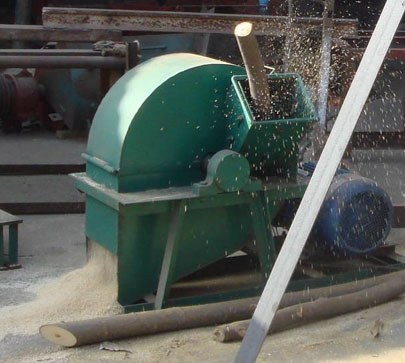 Wood Hammer Mill Working Principle:
High speed rotation of the hammer, it is suitable in dealing with the raw materials that have higher brittleness, and the particle size can be more even, it is used in the coal classification for middle degree and deep degree crushing. It has the advantages of compact structure, larger capacity, better crushing effect, low power consumption, etc.
Roller Crusher Working Principle:
The friction between raw material and the roller, it also has the bending and crushing effect. There're single roller crusher and double roller crusher. It's advantages are low power consumption, low powder rate, the disadvantages are: it is not suitable for crushing hard raw materials, roller is easy to wore and the capacity is much lower than wood hammer mill.


High-Performance Hydraulic Propelling Device