Hydraulic Briquetting Machine Design Concept From AGICO
hydraulic briquetting machine
design concept is named-3 way pressure briquetting design, the press progresses of the 3 ways are separated by time either.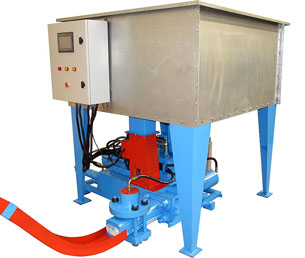 The advantages of hydraulic briquetting machine:
Compared with the screw press briquetting machine, it has the advantages of long service life(low ware degree); low power consumption. Compared with the stamping briquetting plant, it has the advantages of solid and steady working state; higher briquette density; not easy to crush, etc. Compared with the roller briquetting machines, it has the advantages of low noise and no extra burning stove needed.
The structure and components of the 3 way pressure briquetting machine:
It has mainly 7 parts: feeding system; pre-press briquetting system; second pressing system; main hydraulic pressing system; oil temperature control system; PLC control system; the main machine body and base, etc.
In general, the wearing parts new hydraulic briquetting machine works in a easier and more steady state, the briquettes produced by this machine can reach higher quality than other types of briquetting machines.


High-Performance Hydraulic Propelling Device