Biomass Briquettes Machine Need More Promotion and Support
The government of Heilongjiang province has announced that the old way of using straw could pollute the environment and waste the straw, so the straw should be made into solid fuel-biomass briquette, this would be the main direction of straw using.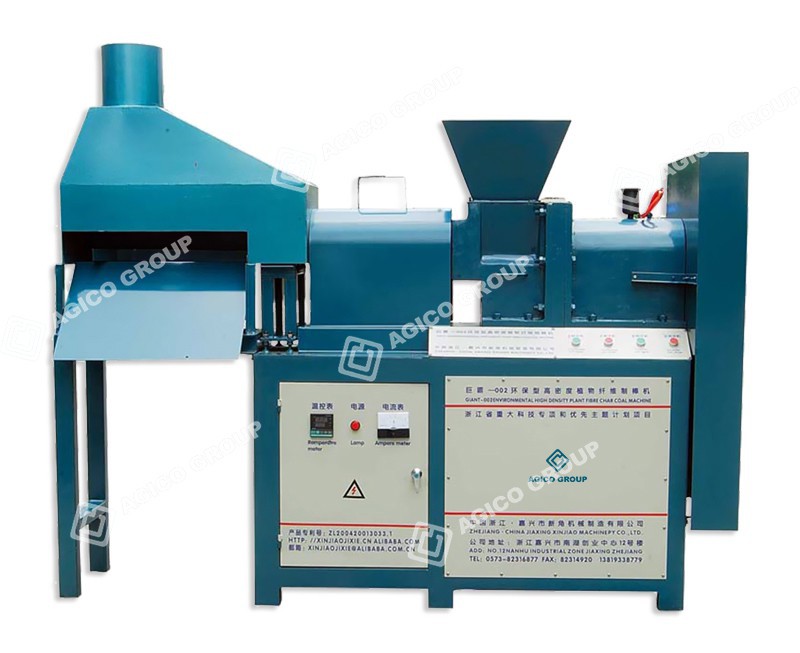 GCBC-II Biomass Briquettes Machine
The biomass fuel like briquettes produced by biomass briquettes machine hasn't been develop as fast as expected in the last decade, one big reason is that the habit of people is not formed in one day, the old stove and other equipments are part of the native culture, the other reason is people don't know much about the biomass briquette, there is no place to learn the basic knowledge about biomass fuel. Biomass briquette is more suitable and easy to promote in the rural areas for the advantage of location. AGICO believes that the case is not very different in other countries, now with the mature technology and high quality biomass briquettes machine, biomass briquette is ready to enter the people's lives, there may be big changes in the near future for both markets of the biomass briquette and the briquetting machines.
If you want to know more about biomass briquettes machine, you can contact us now! Our service is as professional as our product!


High-Performance Hydraulic Propelling Device