Biomass Briquette Press Christmas Promotion
CHRISTMAS TIME!
CELEBRATION TIME!


GIFTS TIME!
Nowadays, Christmas is not just holiday of religion. It is more a secular holiday around western countries. The most exciting parts of Christmas should be the parties and gifts. Being a biomass briquette press manufacturer in China, we would like to offer you a special Christmas Cards for the Christmas 2012 – A Biomass Briquette Press Christmas Promotion Card!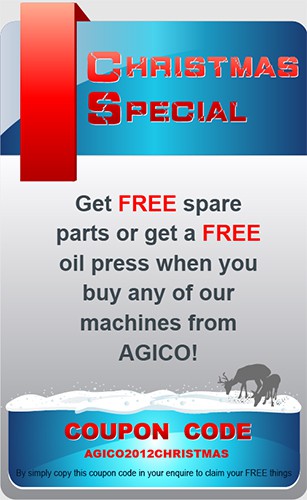 How to use this Christmas Promotion Card?
By simple copy this coupon code in your enquire to claim your free things!
Coupon code: AGICO2012CHRISTMAS
With this promotion card, you can get a FREE small home use oil press or FREE spare parts of briquette press (worthy $2,000 ) when buy any of our machines from AGICO!.
Gift 1:
Small Home Use Oil Press
Gift 2:
Free Spare Parts of Briquette Press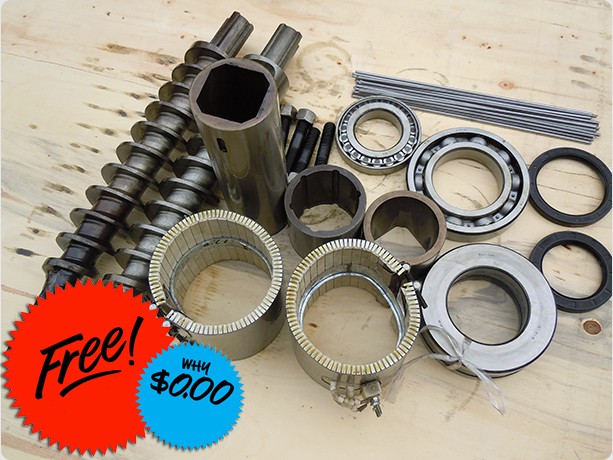 OFFER IS SUBJECT TO AVAILABILITY,


FIRST COME FIRST GET!
Details of the Christmas Promotion for Briquette Press
Order your valves with a minimum purchase of USD 50,000 and you will receive free spare parts valued at USD 2,000.
If your purchase order is lower than USD 50,000 but higher than USD 10,000, you will get a hand-operated oil press for free.
The coupon code is valid till 1st Feb, 2013
(go find the right briquette press for you on biomass-briquette.com)


High-Performance Hydraulic Propelling Device